The LearnMYOG Everyday Fanny Pack is one of my Wardrobe Sudoku "Extras" and my fabric for it has arrived from Ripstop By the Roll, so I started to make it up last night. WHOA WHOA WHOA… I've never made this pattern before, and I'm going to just… go for it? Not so fast! The instructions for this bag say RIGHT AT THE TOP: "Make a prototype". So I did.
Here's my cute little MYOG Fanny Pack test version!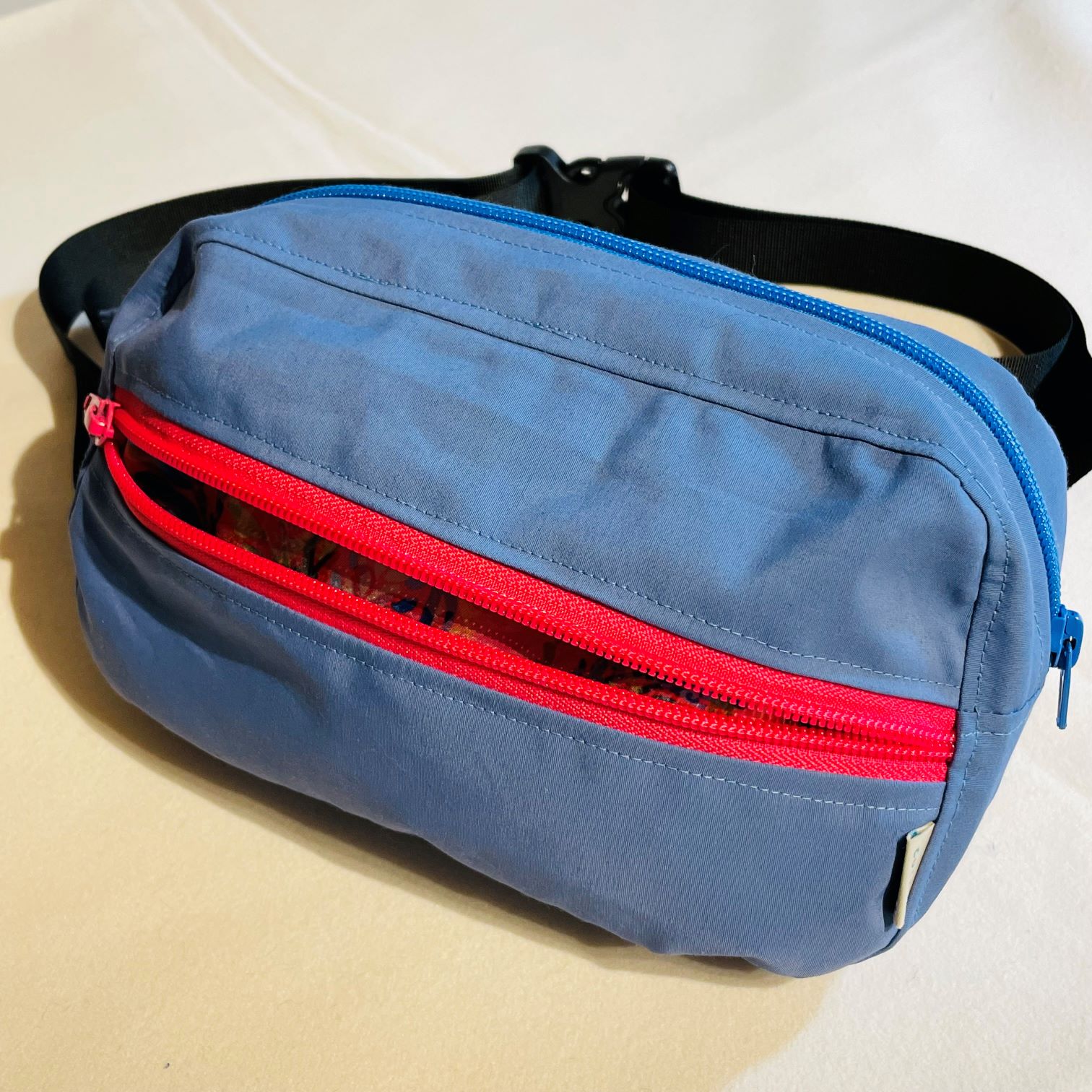 You can read my full review of this pattern on My PatternReview Profile.
Before I go ahead and make the next rendition of this with my fancy/expensive ripstop nylon fabric, I'm going to do a little digging/thinking about whether to line it, or perhaps bind the seam allowances with a cool fold-over elastic (lord knows I have enough in my stash, just a matter of picking one to match).
I made the webbing straps much longer than they needed to be, so I think I am going to unpick one of the sides and take it off, then split the other side in half. I haven't decided yet if I want to keep this bag or not. It might make a good gift?